GERTRUDE HAWK
FUNDRAISING
Helping organizations raise money for generations.
I am a buyer
I am looking to purchase items from a fundraiser and support a group.
I am an organizer
I am looking to start a new fundrasier, manage an existing fundraiser, find resources and more.
I am a parent
I need to add my seller to participate in an existing fundraiser.
50% Profit on our Chocolate Bar Program
Use our recommended selling price to earn 50% or more on each sale.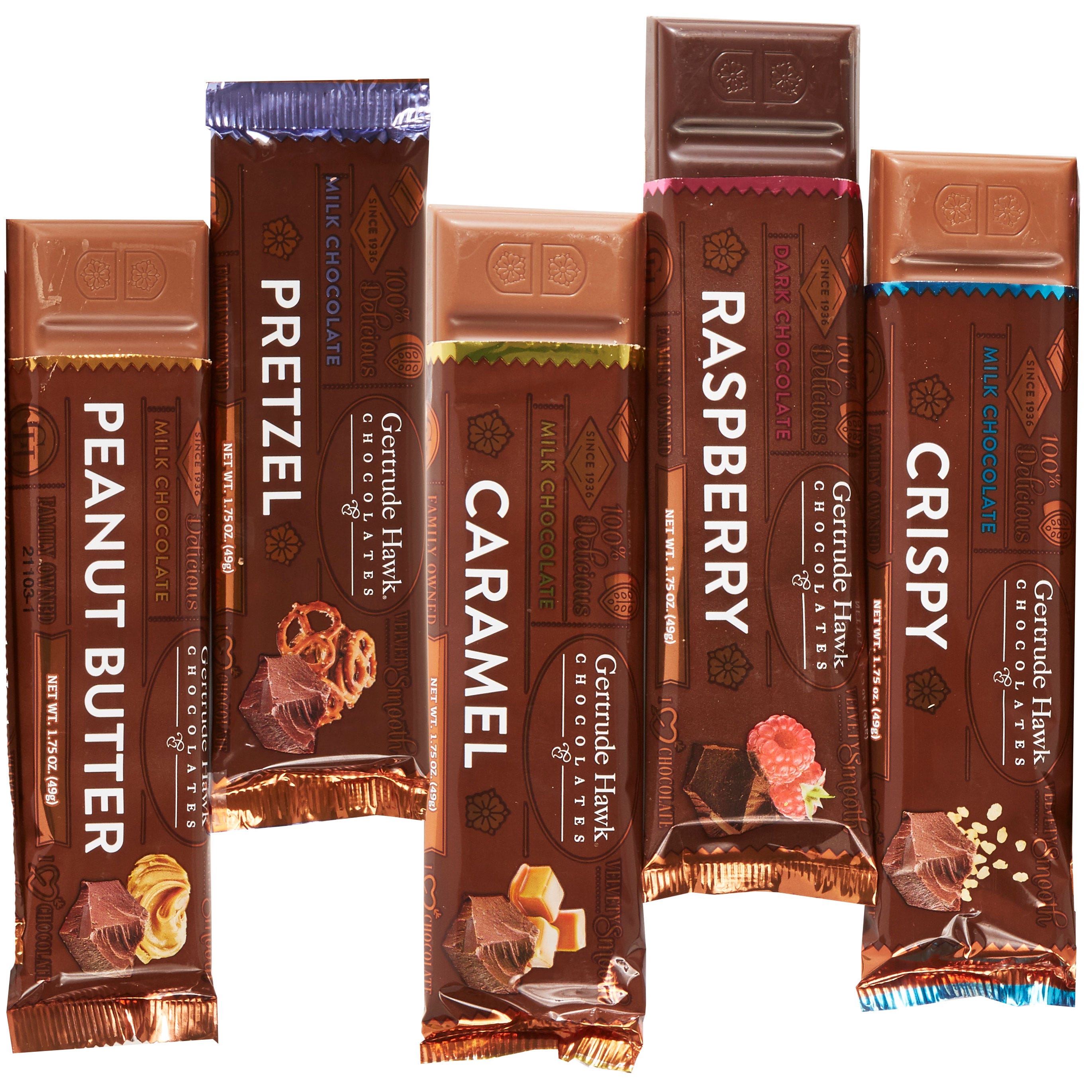 Crafting Goodness
Our chocolate is a signature blend of cocoa from around the world. Gertrude Hawk Chocolate is known as being distinctively smooth, creamy and balanced in flavor. Our cream is from a local family-owned dairy and our products are sourced locally whenever possible. We are proud that all of our products are Kosher Certified. Our kitchen continues to make our delicious chocolate centers by hand using copper kettles, marble slabs and the craftsmanship generations of customers come to expect.
We've been helping groups like yours raise money for generations.
We've been helping groups like yours raise money for generations.
Gertrude Hawk began dipping chocolates in her Pennsylvania kitchen in 1936. Her family, like many others during the Great Depression, was struggling to make ends meet. Gertrude turned to the best skill she had: chocolate making. She had learned the craft of chocolate making and dipping as a teenager at a local shop. Since then, Gertrude Hawk Chocolates has partnered with hundreds of schools, non-profit and community organizations to help them raise funds to carry out their missions.
A Fundraising Success Story

Holy Childhood, a non-denominational and non-profit agency, has enriched the lives of people with intellectual and developmental disabilities for nearly 74 years.
For the last 38 years, they have been using Gertrude Hawk's Fundraising Program as an important part of their strategy, raising nearly $65,000 each year. Gertrude Hawk Fundraising has become a tradition that students, parents, loyal supporters and area businesses look forward to each year. To date, Holy Childhood has raised over $4.2 million!
---