Our new fundraising event is easy to host and gives 20% of event sales to your organization.
---
Number of organizations that fundraise with Gertrude Hawk each year.
Amount raised for our groups over the last 10 years.
Number of fundraising program options available.
---
Earn 20% from qualified in-store purchases during your event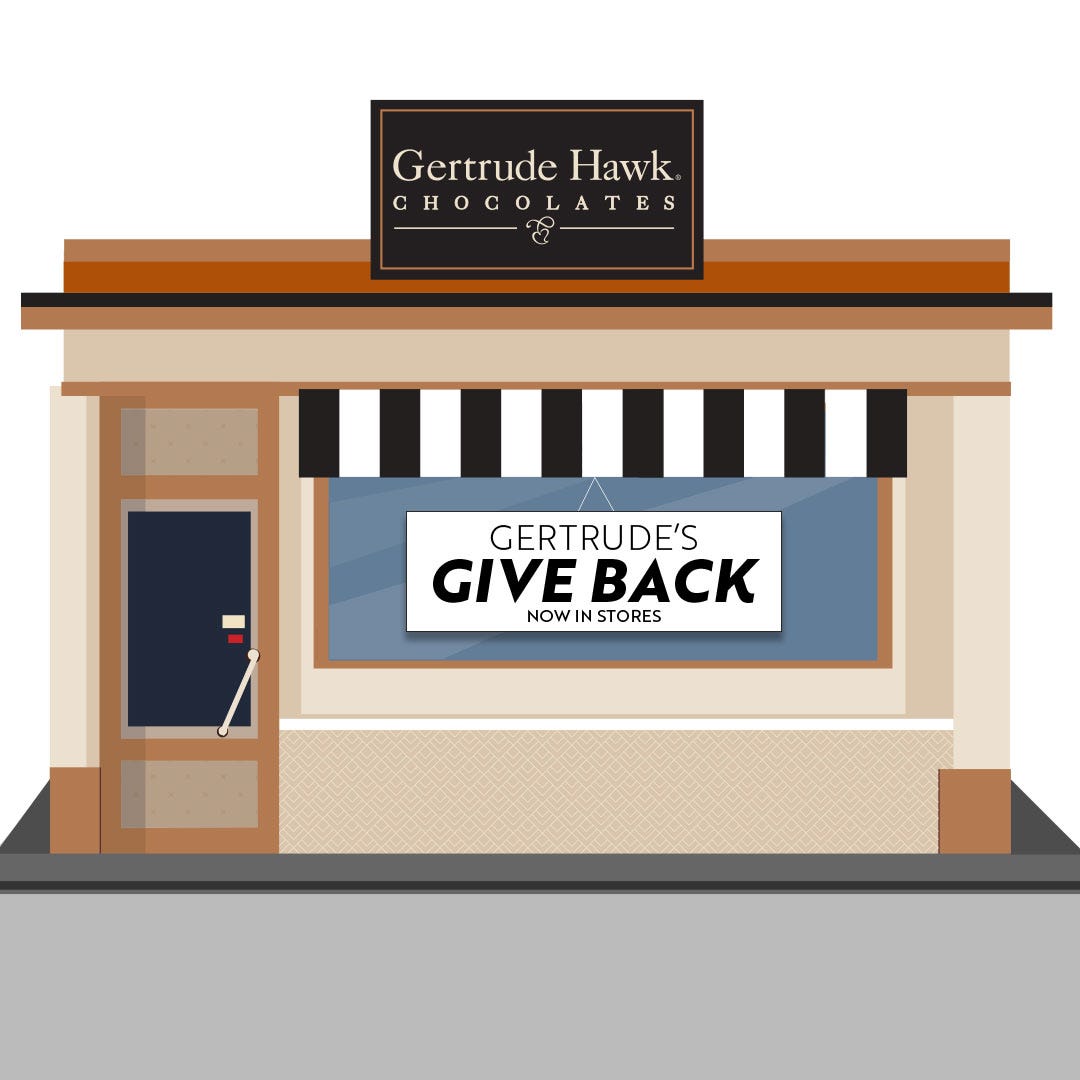 SHOP ANY GERTRUDE HAWK CHOCOLATES STORE

Choose your sale dates with one of our Fundraising representative and host your sale for up to 2 weeks.
Customers shop at any Gertrude Hawk Chocolate location.
Customers fill their baskets with sweet treats.
At checkout, your Fundraising supporters alert the store associate of the Fundraising group name.
Your group enjoys a sweet profit
Check out and enjoy!
Complete our online form and choose your starting date.
Our fundraising team finalizes your fundraiser with our stores which will be good for up to 2 weeks.
Encourage purchases during your fundraising window and collect your 20% profit from the sales using email and social media.
---
Discover Our Other Programs
Explore our other programs and see how easy and profitable fundraising with Gertrude Hawk can be.