How it all began
Gertrude (Jones) Hawk began working in a local candy shop in Scranton, Pennsylvania at the age of 12 in 1915. She left school after her father died young and her mother took ill, leaving Gertrude to support her family. It was in this candy shop that Gertrude learned and came to love the art of chocolate making.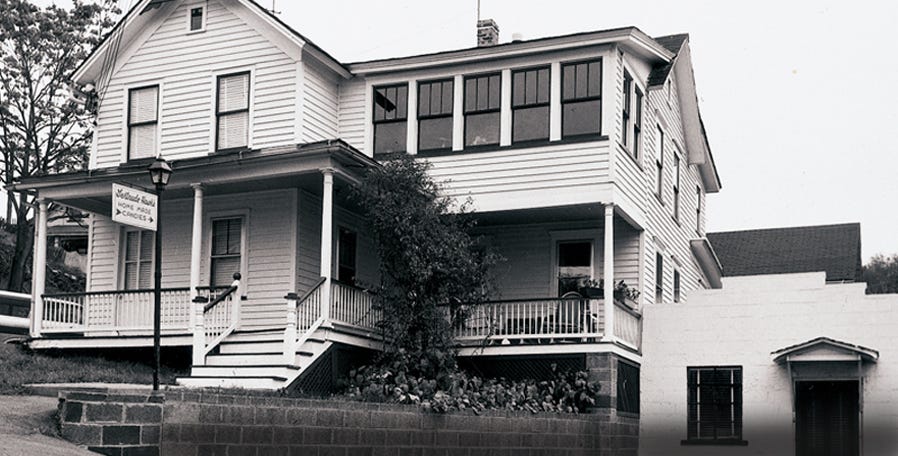 Gertrude Hawk's American Dream Became a Family Heirloom
In 1936, at the height of the Great Depression, Gertrude felt she could put her knowledge and love for the art of chocolate making toward beginning her own business. By this time she had married Elmer Hawk and had two sons, Elmer R. and Richard. Her husband was a cars salesman and Gertrude was looking to make a little extra money for her family. And so began Gertrude Hawk Chocolates that year in the kitchen of her family's small home in the Bunker Hill section of Scranton, Pennsylvania.
Very rarely do you meet someone who doesn't enjoy chocolate.
In 1948 Elmer married a school teacher, Louise (Horger) Hawk. Louise slowly became involved with the family business, working with the business's financials. At this time, Gertrude began the work to promote and establish the fundraising side of the business. The fundraising approach turned out to be a visionary business decision. It was an effective and practical way to get the business's name and product out to a broad base in the community.
The Gertrude Hawk Timeline
Elmer and Louise, now with four children, learned in 1959 that the Pennsylvania Department of Transportation would be taking Gertrude Hawk's home on Mark Avenue in Scranton for the construction of Interstate 81. Elmer began searching for a suitable location for the business and for his parents to live. At this point, the business was grossing six-digits a year and would benefit from the expansion. Eventually they found a piece of land less than three miles away off of the newly constructed Interstate 81 on Drinker Street in Dunmore, Pennsylvania. A new building was built that included a factory, retail shop and restaurant. The factory began production in 1962, with the retail store and restaurant opening in 1963. "When we moved from Mark Avenue to Drinker Street, that's when I knew we were going to succeed," said Elmer.